Aria Vocal Academy
Welcome to our vocal and music coaching hub, where we understand you and recognise the importance of your journey. Our goal is to match you up with the right coach, to ensure your lessons are specifically tailored to you, where we include a solid technique for healthy singing, fused in with an emotional connection to your music, taking your vocal education to the next level.
Want to push yourself beyond your lessons? We've got you covered! You'll go from our ARIA studios to multiple venues and bars across Melbourne, where you can perform at our monthly gigs and events.
Our focus goes beyond weekly lessons! We offer:
Private and Group lessons
Music and Video production
Monthly Gig opportunities
Say hello to your coaches.
Michelle is the founder of Aria Vocal Academy, and oversees the day to day running of the academy. After graduating from The Victorian College of the Arts Secondary School, Michelle dived straight into vocal coaching, and now with 20 years of teaching experience, Michelle specializes in vocal health and technique, and has a special knack of being able to hear exactly what each student needs. If you are struggling with your technique, and don't quite know how to feel vocal ease whilst singing, Michelle is the person to go to!
Caitlin D'Souza is both a singer and a songwriter with a unique flair that was curated by the genres of jazz, gospel, soul, folk and pop. Her passion for blending various genres to create unique sounds makes her the perfect coach to help students create their own style tailored to their strengths.
With her experience in songwriting she looks forward to getting to know students of all walks of life and showing them how they can turn life experiences into a melody, verse and chorus. The building blocks of songwriting.
If you're an aspiring singer songwriter, wanting to better enhance your skills, get in touch, we're here to help inspire!
With 10 years of live performance experience, Aaron has a profound appreciation for music and all of its intricacies.
What sets him apart? Aaron tailors his lessons to resonate with each student's unique vocal journey, encouraging exploration and vocal authenticity, whilst being committed to their individual growth.
Aaron's holistic approach to vocal development emphasizes both technique and emotional connection. He brings along with him a fresh and adaptive approach to music and is always eager to experiment and innovate.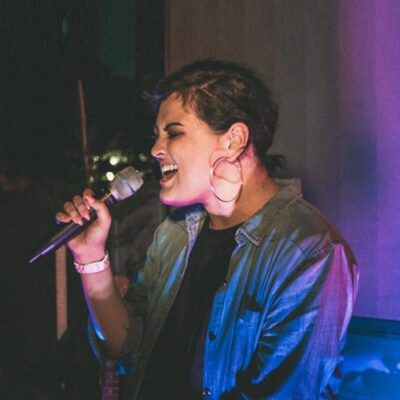 Currently studying a Bachelor of Music at Monash University, Melody has been singing all her life, being heavily influenced by jazz and blues singers in her musically talented family. With interests in all genres of music, she is enthusiastic about voice coaching, no matter the style! Her experiences in performing and songwriting have helped her to overcome challenges and she is passionate about sharing that knowledge with her students. Melody focuses on embracing uniqueness and individuality in each aspiring singer to help them to evolve and flourish as an artist.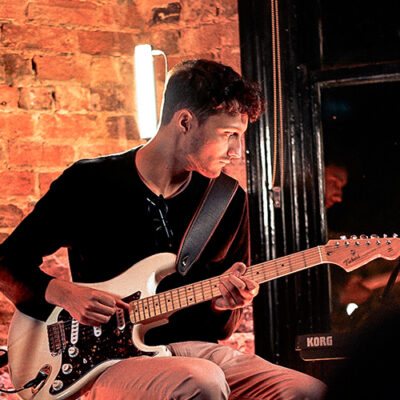 Currently studying a double degree of Music and Arts at Monash University, Tom has been playing music since the age of 5. Whilst maintaining guitar as his primary instrument, Tom is also an accomplished singer and drummer.
Jo is an accomplished singer, being a 3 times Australian A Capella Champion, and achieving an impressive 99% in her VCE Music Performance Exam.
Jo's passion for music is contagious, and she is eager to share her love for singing with her students. Her dedication to teaching is evident in her approach, as she takes the time to understand each student's unique needs and learning style. She is committed to creating a positive and supportive learning environment where students can thrive.
We're the place that gets you gigging around Melbourne! With venues including Beer DeLuxe Federation Square, Newmarket Hotel St.Kilda, Imperial Hotel Rooftop CBD, Morris House CBD, Harlow Richmond, Hawthorn Hotel, Provincial Hotel Fitztroy, and The Bridge Hotel Richmond… just to name a few.
Contact Us
Keen to get in touch? We'd love to hear from you!